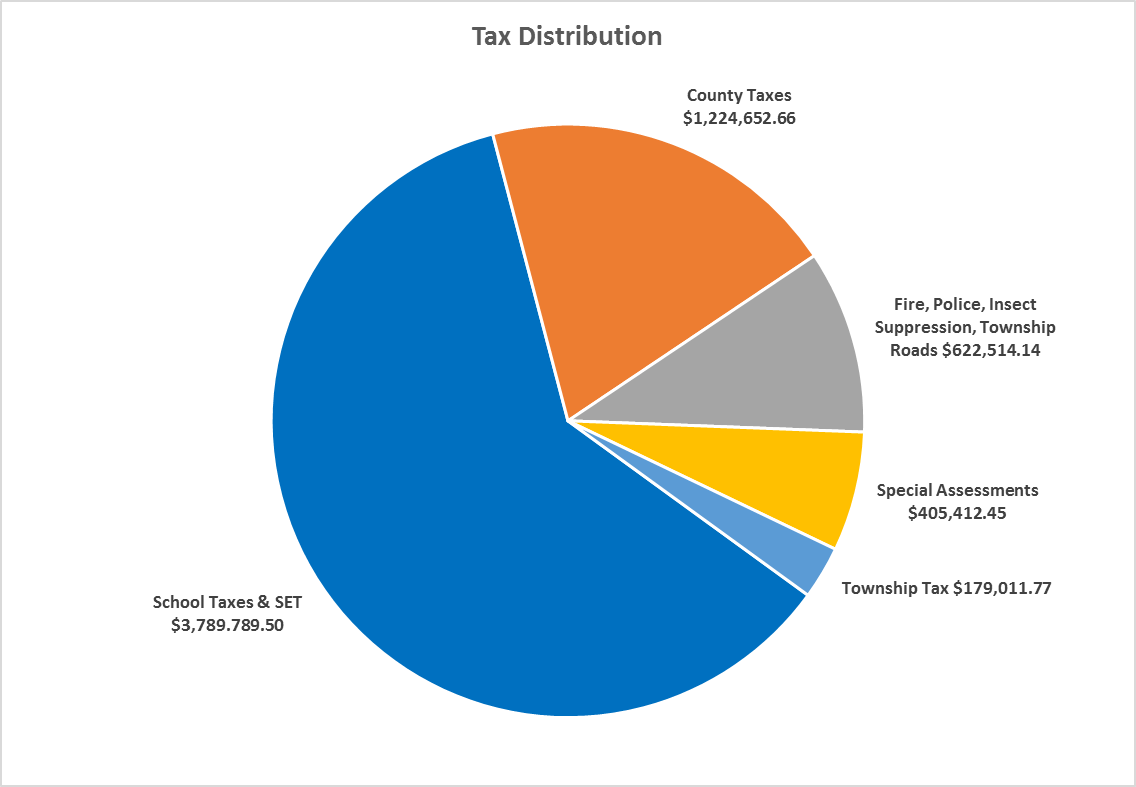 Summer tax bills are mailed late June/early July. They may be paid between July 1st and September 14th for that year. Beginning September 15th, summer taxes may still be paid in the township office, but a 1% penalty fee is added each month.
Winter tax bills are mailed late November/early December. They may be paid between December 1st and the last day of February. Beginning March 1st, winter taxes, along with summer taxes for the prior year, can no longer be collected in the township office. After March 1st, taxes must be paid through Huron County.
In an effort to cut administrative cost, Caseville Township will not be mailing tax receipts to taxpayers unless a self addressed pre-stamped envelope is included with your tax payment. If you provide a fax number on your return slip, we will be happy to fax your receipt to you. Please remember the IRS and State of Michigan consider your cancelled check as your actual tax receipt. We hope this will not be an inconvenience.

The Township mails out only one bill per tax cycle. If you receive a tax bill, but you have an escrow, you must contact your mortgage company to make sure they pay the bill. If you did not receive a tax bill and you do not have an escrow, please call us and we will gladly mail you an additional copy.
We are receiving many tax bills back due to wrong addresses. If you have moved please notify the treasurer's office with the new mailing address. Some of the reasons we receive mail back include expired forwarding orders, moved and left no forwarding address, post office box has expired, no mail receptacles, and house is vacant. Failure to receive your bill will not excuse any penalty incurred. Any time you make a change of address, for any reason, it is your responsibility to contact our office to ensure proper and timely delivery of your tax and assessment notices.
Deferment of Taxes